Building Your HVAC Business: How Technology Can Help You Grow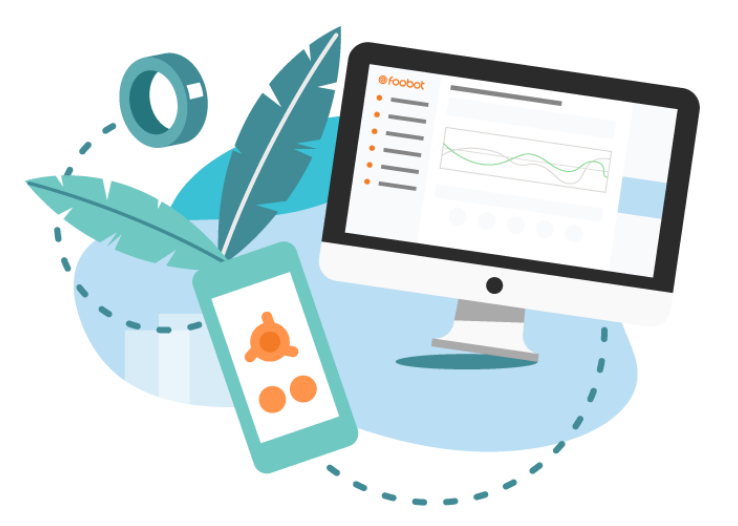 Technology is changing the world. I bet if you look around you, you can see at least one smart device (not including the one you're reading this on!) Smart devices can help to automate processes, give you more insight, and just make your life easier as a whole. So, implementing technology into your HVAC business is a no-brainer.
The role of HVAC contractors is changing, and it is going to keep changing as we head into a future where devices are more connected and people are more reliant upon them. If you want to stay ahead of your competition, then you need to start implementing technology into your HVAC business. This doesn't mean completely changing your business processes, even a little bit of technology can help you out!
In this article, we're going to take a look at different ways technology can help you grow your HVAC business…
Connected Devices
Consumers want to be more "in the know" than ever before. We've seen this in the rise of devices such as FitBits, that can tell you your heart rate at any time of day and even how well you slept the night before, and Smart CCTV systems that inform you every time someone rings your doorbell, regardless of where you are in the world.
The HVAC industry can also offer people this transparency when it comes to the air quality and overall health of their home through connected devices. Devices like Foobot, an indoor air quality monitor, and Smart home hubs, like Nest or Amazon Alexa, can be connected to make managing the health and comfort of their home easier for your customers.
If air quality is reduced for whatever reason, Foobot will connect with Nest, Ecobee, or many other smart thermostats, and the ventilation will be adjusted accordingly. This provides fresh air automatically when needed, and this is the level of responsiveness that shows your customers exactly what your HVAC business can do for them.
If you want to earn the trust of your customers, leave a Foobot with them before you complete your work and afterwards, so that you can show them the difference in air quality. To find out more about how Foobot works with different devices, click here.
Reliable Figures
By using IoT devices you also gain access to cloud reporting software so that you can share information with your customers. You can send them reports that show how their indoor air quality is improving or declining over time, and this will help you to secure more jobs from your customer base.
Smart Homes
Smart thermostats and air quality monitors are just the beginning. Recently, Google Nest announced that they will equip 1 million US low-income homes with their thermostats; and soon people will have fully-developed Smart Homes, where all devices are integrated, responsive, and connected to one another.
HVAC equipment is typically the most energy-consuming system in the home, so by using smart technology to control this you can help your customers to reduce their energy bills while increasing the comfort of their home.
The Benefit for You and Your Customers
An amazing thing happens when you give your customers access to devices that save them money and keep their homes healthy and comfortable: they trust you!
By using technology like Nest or Foobot to help your customers, you are able to build a better relationship with them, and that will benefit your business when it comes to cash flow for years in the future. Trust creates loyalty, so when your customers do have a problem with their HVAC problem, they're going to come to you.
Predictions for the Future
Now let's have a bit of fun! There are lots of interesting directions that HVAC may or may not go in. Here are our a couple of our favourite predictions for the future of HVAC and how technology will impact the industry.
1. Motion-Activated Aircon
Engineers at MIT have created a new air conditioning design that utilizes motion-activated sensors to control the flow of air, so the aircon is only in use when people are present.
This is a pretty ingenious new system that reflects how the future of HVAC will be more focused towards reducing energy, as well as costs for the consumer.
2. Harnessing Heat from Unusual Places
If you've ever spent an extended amount of time with your laptop on your knee, then you will know just how hot those devices can get. Founder of the innovative Project Exergy, Lawrence Orsini, has theorised using laptops and similar devices to power heating systems!
Qarnot has also created an innovative heater, the QH-1, which is nothing less than…a powerful computer which can even create revenue by mining Bitcoins while heating the house!
3. Digital Zoning
The future is here with this one! Some companies are replacing vents in consumers' homes with new, sensor-driven ones. The idea is to eliminate any hot or cold spots in homes and also eliminate energy wasted in rooms that are not in use.
Heatmaps can be done with temperature or more advanced data like indoor air pollution.
Closing Thoughts
It's fun to ruminate about what the future may hold, and while there is no way to indefinitely predict what will happen, it helps to be prepared.
To find out more about how technology can help you grow, take a look at our free eBook.